Lettres jamais écrites @ pessac
Event date
Start time
8:00 (pm)
Event description
Lettres jamais écrites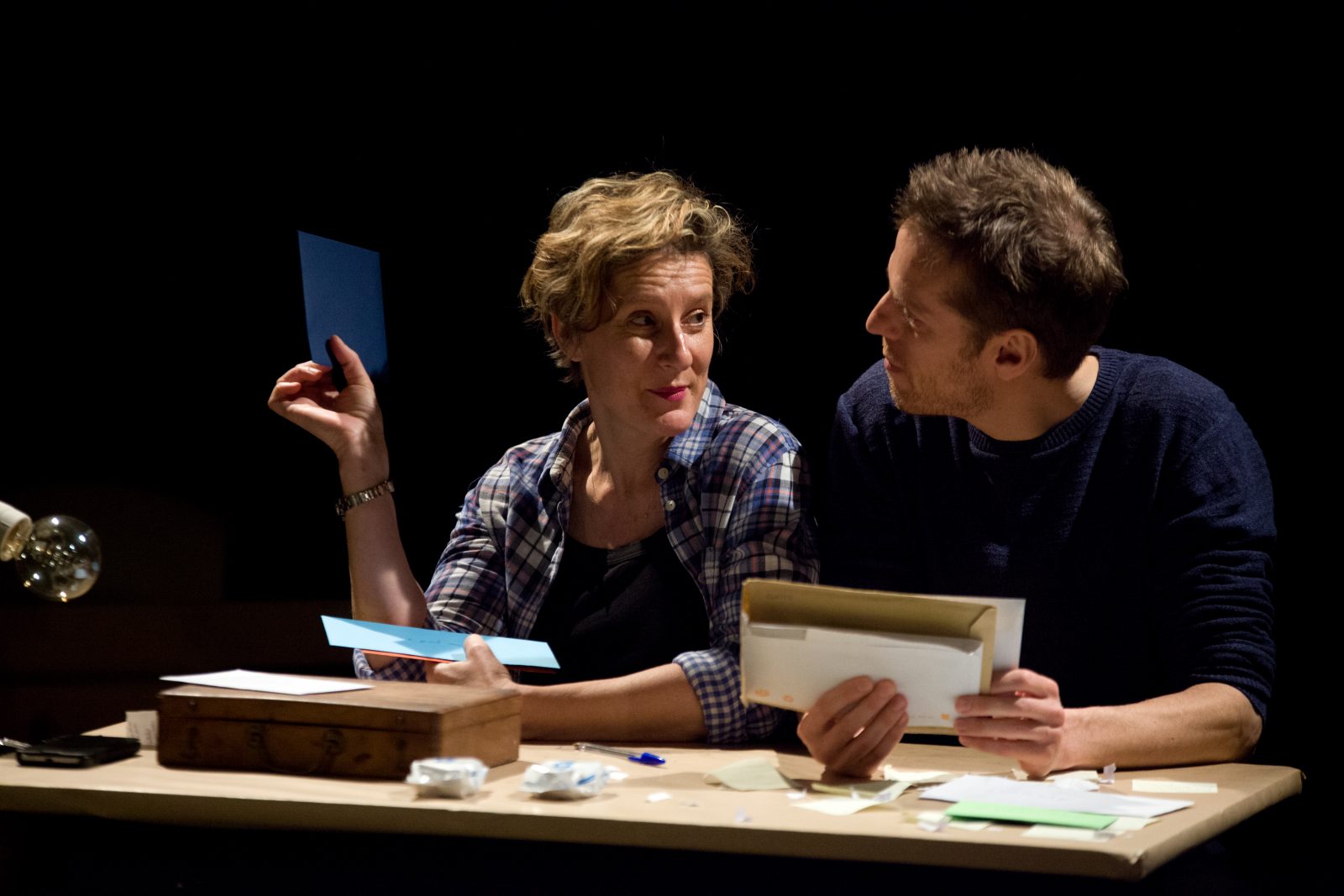 « Ecrire la lettre que vous n'avez jamais écrite », c'est la consigne donnée aux élèves de la classe de seconde de Cavaillon dans laquelle Estelle Savasta s'est installée en résidence pendant un an. Colin écrit à son grand-père mort il y a sept ans, Maxime au fils qu'il imagine avoir un jour, Elisa à son existence pour lui demander pardon de ne pas savoir où elle l'emmène...Chacune de ces lettres a ensuite été confiée à un auteur différent (Marie Desplechin, Delphine De Vigan…), qui a dû y répondre comme s'il en était le destinataire : le grand-père de Colin, le fils de Maxime, l'existence d'Elisa... Une correspondance entre un adolescent et un auteur, entre une réalité et une fiction.
Production Cie Hippolyte a mal au cœur - coproduction Le Grand Bleu, Lille -La Garancescène nationale de CavaillonsoutiensDRAC Ile-de-France, Théâtre Paris-Villette, Théâtre Paul-Eluard de Choisy-le-Roi, Théâtre de Sartrouville et des Yvelines-CDN. La compagnie Hippolyte a mal au cœur est conventionnée par la DRAC Ile-de-France –Ministère de la Culture.
© Danica Bijeljac

DISTRIBUTION

Conception et mise en scène - Estelle Savasta –

Écriture - 9 adolescents et 15 auteurs - Les adolescents : Elisa Baldi, Justine Devaux, Colin Granier, Maxime Lambert, Adrien Lavergne, Nathalie Milon, Sarah Rossi, Nouria Souissi, Camille Sueur -

Les auteurs : Pauline Bureau, Véronique Côté, Marc-Antoine Cyr, Marie Desplechin, Emmanuelle Destremau, Delphine de Vigan, Laurance Henry, Annick Lefebvre, Sylvain Levey, Fabrice Melquiot, Anne-Marie Olivier, Estelle Savasta, Karin Serres, Luc Tartar, Catherine Verlaguet -

Avec en alternance Olivier Constant et Valérie Puech /Fabrice Gaillard et Sara Louis - Régie en alternance Sébastien Faguelin et Yann Lebras - Collaboration accessoires - Kristelle Paré - Collaboration son - François Sallé - Collaboration lumières - Guillaume Parra
Billeterie entre 16 et 8€, selon votre cas : ICI
Tout public, à partir de 15 ans
Multiple registration possible?
Maximum slots available
No
Tell your friends to create an account!
7
Exact address
meeting location
To know the exact rendez-vous point, log in!
To know the exact rendez-vous point, log in!

List of registered members
(4/7 , available: 3)