Voyages au coeur du ciné français
Event date
Start time
5:00 (pm)
Event description
Laissons-nous embarquer pour 8 voyages chaleureux, passionnants, portés par la voix et la connaissance immense de Bertrand Tavernier et son talent de passeur.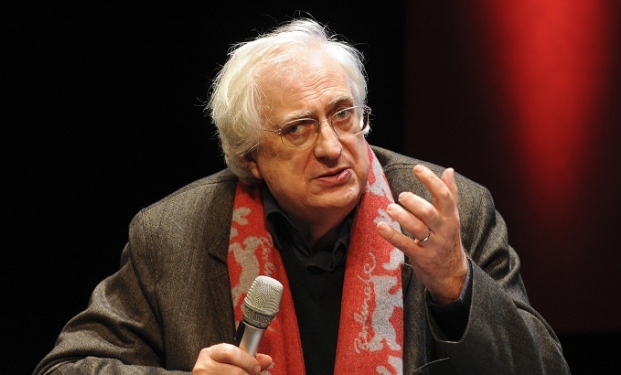 Il présente ainsi son voyage :
"Je ne peux, ni ne veux être exhaustif et je privilégie les films que je connais bien et que j'aime particulièrement.
Je veux tenter d'éclairer une œuvre avec quelques films, parler à la première personne."
Voici les 8 épisodes de 52 minutes tournés sous le titre générique
Voyages à travers le cinéma français :
1/8 Mes cinéastes de chevet 1 (Grémillon, Ophüls, Decoin)
2/8 Mes cinéastes de chevet 2 (Pagnol, Guitry, Tati, Bresson)
3/8 Les chansons - Julien Duvivier
4/8 Les cinéastes étrangers dans la France d'avant-guerre (Victor Tourjanski, Robert Siodmak) - Le cinéma sous l'Occupation - L'après-guerre (Jean-Paul Le Chanois)
5/8 La nouvelle vague de l'Occupation (Autant-Lara, Clément, Clouzot)
6/8 Les oubliés (Raymond Bernard, Maurice Tourneur, Anatole Litvak, René Clair, Georges Van Parys, Jean Boyer)
7/8 Les méconnus (Louis Valray, Pierre Chenal, Henri Calef, Gilles Grangier)
8/8 Mes années 60 (Pierre Granier-Deferre, Jacques Deray, Alain Resnais, Michel Deville, Jacques Rouffio, José Giovanni, Yves Boisset, Eric Rohmer)
C'est ICI
VISIBLES jusqu'au 05/05/2021
Multiple registration possible?
Maximum slots available
YesEx: John (+2)
14
Exact address
meeting location
To know the exact rendez-vous point, log in!
To know the exact rendez-vous point, log in!

List of registered members
(14/14 , available: 0)